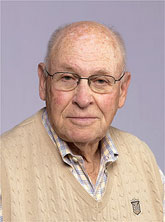 Our story begins in 1959. Sam Rosenberg wanted to have his own successful business before he retired. Earlier in his adulthood he experienced a few failed start ups. Those were followed by big success as a traveling Salesmen of general merchandise in the 1950s. At the young age of 59, he began the S. Rosenberg Christmas Co. He imported Christmas and Easter novelties and dolls from Japan.

In April 1963, Stanley Geller bought the business from his father-in-law, with revenue of approx. $500,000 and renamed the company Funworld, Easter Unlimited. He traveled to Japan by propeller planes on buying trips and developed strong relationships with factories there , and sold goods by traveling the roads of the USA in a station wagon filled with samples, going from Minneapolis to Miami, Boston to Bentonville, New York to New Orleans and everywhere in between. Life was tough but good, and the business grew and grew with the help of many people.

Fun World started out working with factories in Japan and then moved to Korea and Taiwan and Hong Kong. President Nixon opened China in 1973 and it quickly became the main source of supply. Currently, our factories are in the USA, China, Viet Nam, Cambodia, Spain and India.

In 1981 the third generation joined the company. Alan Geller gave Fun World a real jump start in Halloween when he lead the company during the growth of the Halloween business. He became the "Halloween Guru". In addition, his creation, the GHOST FACE® mask and costume was born and became part of Hollywood history as the lead character of the SCREAM movie franchise, and 'an icon of halloween' as quoted by the NY Times .
Our family now consists of approximately 250 employees and a 30 person independent salesforce. We have warehouses, showrooms and offices in Carle Place New York, Manhattan NYC, Mt. Union Pennsylvania, Seattle Washington, San Diego California, Hong Kong, and Hangzhou, China. Our factory in Pennsylvania, is the only remaining American factory manufacturing Easter grass and Halloween spider web. In April 2018 we celebrated our 55th Anniversary.

Progress and growth goes on thru organic development and acquisition. We are now one of the three largest Halloween creators and suppliers in the world, selling in every continent except the Antarctic. With our dedicated and talented team, we look forward to new developments in the years ahead.

One of our corporate mantras is "We are always doing things the second best way.", meaning, there is always room to improve throughout all departments in the company. This perseverance, combined with innovation, makes Funworld a highly respected leader in our industry."